The Gift of Bad Weather
Posted on Feb 12th, 2010 by
Adam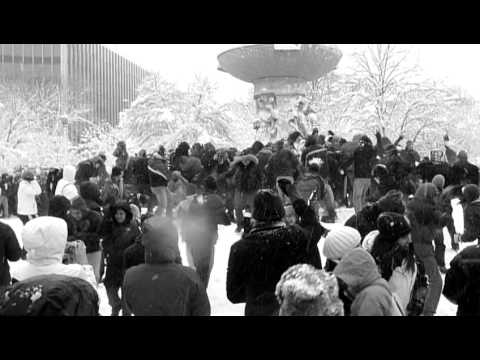 King David wrote in Psalm 149 "He who gives snow like fleece, He scatters frost like ashes.  He hurls His ice like crumbs-before His cold who can stand?"
So it was a rough week if you a) drive a car, b) have children in schools that got cancelled or c) don't have really good footwear.  For most, it was also an opportunity to navigate the challenges with (or without) equanimity.
The Talmud says "hakol b'yedei shamayim chutz m'yirat shamayim"-everything is in the hands of Heaven except the fear of heaven.  This means that the true root of our free will is the ability to choose how to react to any given set of circumstances (the circumstances themselves are beyond our control).
So given a choice between looking at what has occurred (snow) from a half-full perspective that creates happiness-like the folks in DC who organized that mass snowball fight vs a half-empty perspective that creates anxiety, strife and irritation, why choose the latter?
"Of course I'm an optimist, what's the point of being anything else"-Winston Churchill.
Shabbat Shalom